Rachel Walden runs a small business in Warminster called Sew Nostalgic. She refurbishes and sells antique sewing machines.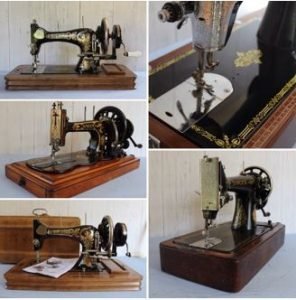 Not content with simply re-using the machines themselves, environmentally conscious Rachel makes an effort to use recycled packaging when distributing her product. That's where Coffee#1 Warminster come in.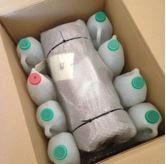 The team save used milk bottles for Rachel, which she cleans, removes the labels, and then puts the lid back on to create an air cushion. She places them underneath, around the sides, and on top of the sewing machine to minimise damage during transport.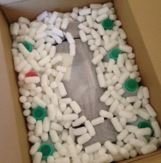 Next Rachel fills the remaining space with packing nuts. Using the milk bottles to fill most of the space means that she can afford to get biodegradable packing nuts to use.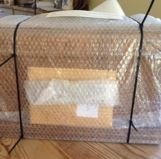 The final piece of the puzzle is that Rachel uses boxes which have already been used at least once by another company.
We're humbled by Rachel's dedication to re-use, recycle and reduce waste. Her perfect partnership with Coffee#1 Warminster has seen milk bottles travel as far as America and Germany! Her hard work and dedication to finding a workable solution to the problem of recycling should be an inspiration to us all.
You can visit Rachel's Facebook page to see what she's up to here: http://www.facebook.com/sewnostalgicuk
Or visit her shop here: http://www.sewnostalgicuk.etsy.com